2022-03-04

Marketing Manager (Benelux & Nordics)
The position of Marketing Manager (Benelux & Nordics) is based in Netherlands, Belgium or Sweden and reports to the Senior Marketing Manager EMEA.
Genetec's Marketing Manager is a highly strategic position in our ongoing expansion.
This role demands experience in marketing messaging, public relations, demand generation, partnership management and events.
Aligned with the reginal sales leadership, and closely allied with Corporate Marketing, the Marketing Manager is a key contributor to driving brand recognition, end user engagement and vertical focus.
This role will act as the liaison for outside, inside and partner sales teams with corporate and product marketing, while responsible for gathering and reporting customer intelligence to their sales and marketing teams. This knowledge allows field marketing to tailor future activities/deliverables, and distill messaging, for prospect and customer engagement in their region.
Demand Generation & Program Management
Develop and manage regional demand generation marketing programs that will drive revenue and align with the goals of geographic territory while maximizing budget/ROI.
Convert corporate programs into local/regional campaign architectures including campaign tactics, and channels such as web seminars, face-to-face seminars, tradeshows, tabletops, executive-level roundtables, highly targeted appointment-setting programs, customer-facing events, etc.
Track regional marketing budget, designing offers and calls to action, and setting program goals and measurement criteria.
Manage local vendor contracts and relationships.
Public Relations & Media Relations
In collaboration with corporate PR team develop and implement a territory PR/Media relations campaign that help to strengthen the profile of Genetec in your region as well as reinforce key corporate PR/Media relations goals.
Onboard and manage territorial PR associates, agencies and freelancers
Ensure specific regional concerns such as language, tone, and relevance are emphasized in all outbound materials.
Key Accounts Programs
Work with regional Sales Director and Business Development to target key accounts for penetration.
Identify, understand, and assess key prospects in accounts.
Engage Key Accounts by defining custom, account specific, 1:1 marketing initiatives to expand penetration based on account objectives.
Partner Marketing
With Regional Sales and Product Marketing determine the specific goals and engagement for technology/marketing partners in the region while ensuring alignment with Corporate and Product Marketing strategy.
Develop targeted messaging and communication tailored to the needs of each partner.
Track regional success of partner activities (lead generations, opportunities created, deals closed, etc).
Lead Follow-Up
Establish end-to-end lead management process, including handoffs with Regional Inside and Outside Sales.
Track and report on lead follow-up.
Marketing Liaison for the Field
Serve as key resource/go-to person for marketing-related activities for Sales team.
Gather feedback from sales team and share with corporate marketing and product marketing.
Ensure communication of corporate programs to the field in an ongoing clear, concise, and consistent manner.
Required skills
Bachelor's degree in Marketing or related degree.
5-7 years of B2B high tech marketing experience in roles such as field marketing, channel marketing or marketing communications.
Impeccable written and oral in English.
Strong awareness of B2B marketing and best practices.
Demonstrated ability to manage multiple projects, programs, and priorities.
Ability to work individually and have a strong attention to detail and producing quality work to meet aggressive deadlines.
Strong negotiating skills with vendors emphasizing that they ensure the highest quality and on-time delivery.
Should be self-motivated and results-oriented, have excellent analytical skills, and be a team player.
Must be independent and comfortable working in a fast-paced, evolving environment.
Should have the ability to travel throughout the region.
Fluency in English and Dutch or Swedish is a must. Other languages are also an asset.

Send all candidatures to phekimian@genetec.com

2022-05-18
Teknisk säljare
Teknisk säljare av larmprodukter med placering i Stockholm

2022-05-10
Tekniska affärsutvecklare
SystemHouse Solutions söker två tekniska affärsutvecklare till norra Sverige och Småland/Östergötland/Närke

2022-04-08
Säljare
Gate Security söker säljare i Stockholm, Göteborg och Malmö

2022-04-05
Projektör
Projektör

2022-03-28
Säkerhetstekniker
Caverion söker säkerhetstekniker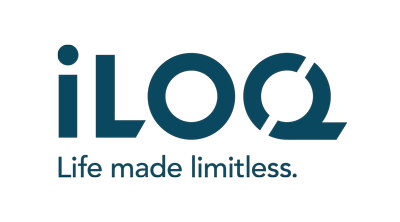 2022-03-21
Sales Manager
Sales Manager, Stockholm

2022-03-04
Marketing Manager
Marketing Manager (Benelux & Nordics)

2022-03-02
Strateg
Strateg med inriktning RSA och olycksförebyggande arbete