The question some are asking now, however, is: does it make the sensor redundant? As much as camera technology and video algorithms have evolved, there is still both a risk and limitation in using a single technology to do everything, according to Mark Cosgrave. He says there are clear benefits in an outdoor environment for using sensors as the first line of defence in detecting intrusions.
Faster response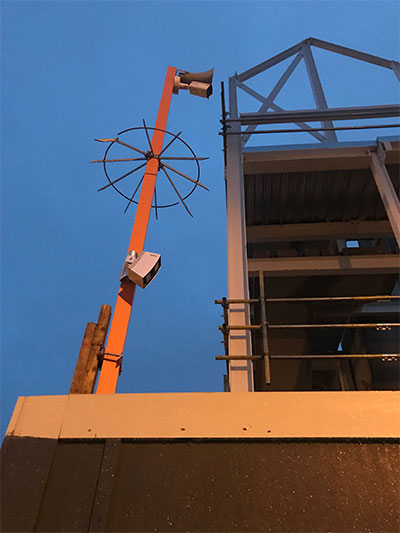 First of all, it gives reliable detection even in difficult lighting conditions.
"Physical intrusion sensors have been developed around a number of different technologies such as passive or active infrared, microwave, Lidar, radar and fibre optics, but the common characteristic of them all is that they do not need light to detect and they incorporate the ability to self-adjust their sensitivity thresholds under varying conditions", says Mark Cosgrave.
Secondly, he stresses detection speed and faster response in the event of an intrusion. The sensors are dedicated to one task: detecting. And sensing technologies like the ones implemented in Optex sensors are using algorithms to process data and eliminate noise to detect quickly and accurately to give a reliable response to events.
Cooperation with video manufacturers
Finally, he stresses consistent detection ranges to help take the appropriate action: "Sensors are designed to provide a detection range that will be consistent throughout the day and weather conditions. The ability to maintain the quality and distance of detection is critical to guarantee the integrity of a security system. If the luminosity is poor in the secure area, or it is raining heavily, this will not affect the ability of the sensor to "see" the intruder", he says.
Mark Cosgrave also stresses that in the last few years, Optex has worked in close cooperation with video manufacturers and has seen the true value of bringing the two technologies together.
"It is now time that installers realise the benefits that such cooperation can bring to their business and their customers", he concludes.