Ansök
2017-10-18
Denna jobbannons har löpt ut och är inte längre aktuell

Solutions Engineer Nordics
Milestone Systems seeks a Solutions Engineer, who wants to be part of an exciting future in a high growth industry and a fast moving company.
Are you proactive, forward thinking and follow things through?
Can you navigate between technical workshops, acting presales in larger projects and be the subject matter expert in customer meetings?
If so, then Milestone Systems could very much be your next career move.
As part of a strong team we are now looking for a Solution Engineer who closely will work with the sales organization ensuring that together we give the right attention to a set defined integrators, consultants, end customers and distributors. You will therefore be the central point educating and building up Milestone knowledge in the Nordics territory.
Your area of focus will be multi folded, challenging and fun and the ideal candidate is having a technical background with a commercial understanding. There are not two days at Milestone Systems which are the same which sets a high expectation on the candidate. On the one hand you plan and structure your time well ahead and in parallel flexible and agile when need to be.
You will be either working from our office in Brøndby or alternatively home office in Sweden (ideally in Stockholm). Within the Nordics Territory your two primary markets will be Sweden and Finland – and therefore the candidate should be willing to travel.

Job tasks
Performing demonstration sessions of our solutions to integrators and customers to win business.
Examining tenders and preparing the technical part (response) together with relevant stakeholders.
Hands-on and technical assistance in connection with preparation and setting up of exhibitions, events, customer meetings, etc.
Host technical webinars and seminars – and driving for attendees to sign up
Proactively following up on projects and agreed plans.
Work closely with the CBM (channel business manager) on planning ahead

Professional qualifications
Solid expertise in software & hardware and services and understand how this works together.
Preferably a background within the Video Surveillance Industry and especially in the Nordics
More than 5 years experience in working with a 2-tier channel (distributors and integrators)
In-depth technical knowledge of IT, especially network, storage and Windows platform.

Personal skills
A "let´s get things done-attitude"
You are technical background however with a business & commercial flair
Good at communicating technical knowledge also to non-technicians.
Have fun with software, PCs and technical installations.
Reliable, Open, Independent, Flexible & Innovative
Service minded and customer oriented. You always see the glass half full rather than half empty.
Eager for always being updated with the latest Video Management Software (VMS) developments.

Language Skills
Fluent (written and verbal) in Scandinavian languages (preferably Swedish)
It will be an advantage if you are fluent in Finnish as well
Fluent (written and verbal) in English

Milestone Systems is an international company, and corporate language is English.
If you believe this is a position that you can take even further then we would be delighted to hear from you.

Milestone Systems offers
We offer an exciting and challenging job in the leading VMS company. You will be part of a team of professional and talented colleagues. As a Milestone employee, you are the source to our success and you will be part of an international dynamic organization in rapid growth.
For more information, please visit our web site: www.milestonesys.com

We will be interviewing candidates on an on-going basis, so please submit your application as soon as possible via the link. If you have any questions, please contact Director, North & South Europe Raziel Bareket +45 25606749 and/or rb@milestonesys.com

Apply here »


Milestone Systems is a global industry leader in open platform IP video management software, founded in 1998 and now operating as a stand-alone company in the Canon Group. Milestone technology is easy to manage, reliable and proven in thousands of customer installations, providing flexible choices in network hardware and integrations with other systems. Sold through partners in more than 100 countries, Milestone solutions help organizations to manage risks, protect people and assets, optimize processes and reduce costs.
We call ourselves the open platform company. That stands for three things: open platform technology, an open business model and an open company culture. Our video management software (VMS) solutions are designed with an open architecture which allows for easy integration with other security and business systems. Yet open platform encompasses so much more. It also represents an open business model with an extensive technology and channel partner network, where everyone benefits from stronger innovation and value creation for our end-customers. Our open company culture is a foundation for how we collaborate internally and conduct business and share expertise and knowledge with partners and customers.
We are a fast growing company with big ambitions. The entrepreneurial spirit that founded the company can still be seen and felt, even though today we're a global player in the surveillance industry. We're headquartered just outside of Copenhagen, Denmark and we have offices in more than 20 countries. We offer a flexible work environment where our employees get to define their workday and have a great deal of influence over how they use their time. We work hard, set our ambitions high and celebrate our successes together. If you are change-willing, internationally-minded and interested in growing as a professional, you'll fit in just fine. Be sure to follow us so you can be the first to know about job vacancies.
Ansök

2018-06-19
Säljare, låstekniker och projektör
Samuelsson & Partner söker säljare, låstekniker och projektör

2018-05-18
Säkerhetsstrateg
Linköpings kommun söker säkerhetsstrateg för mötes- och eventsäkerhet till säkerhetsenheten samt Visit Linköping & Co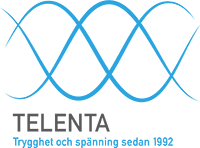 2018-04-17
Teknisk säljare
Telenta söker teknisk säljare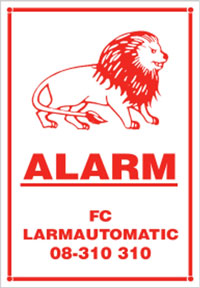 2018-04-05
Säkerhetstekniker
FC Larmautomatik AB söker säkerhetstekniker