16-12-2019
Dette job annonce er udløbet, og er ikke længere relevant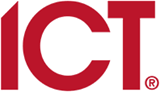 Technical Services Specialist EMEA
If you are the kind of person that loves technology, has technical aptitude as well as a strong customer service ethic who enjoys problem solving, you may be exactly what we are looking for.

Integrated Control Technology (ICT) is a leading manufacturer of world-class integrated access control, alarm management and building automation technology. Our work ethic, combined with the quality of our staff and commitment to manufacturing top-quality products, has resulted in exceptional year-on-year growth. As a result, we are now seeking a Technical Services Specialist to provide superior technical support and unrivalled assistance to our customers throughout Europe.
The successful candidate will be fluent in English and either Danish, Norwegian or Swedish both verbally and in writing, confident supporting diverse customers through management of inbound calls and emails using ticketing systems. Technical aptitude with both hardware and software is highly valuable, as is experience with networking, cloud services and SQL databases. A product ambassador and technical expert, the successful candidate will also be comfortable facilitate training courses for ICT customers, therefore some travel may be required.
Our client base consists of predominantly security installation professionals that really know their stuff, and our cutting-edge software and products are highly versatile. As a result, this is not a typical Support role, as there is significant scope for queries and diverse challenges that can arise.
Full training will be provided; however we are looking for someone with a minimum of 5 years' experience with advanced access control / security systems, with demonstrated outstanding work ethic and exceptional skills. You will be working as part of a friendly global team so having the right personality is just as important as experience.

This is a multi-faceted role that encompasses the following:
Problem solving, providing solutions and building relationships with customers
Prioritizing workloads and providing project specific technical support
Assisting with testing and replication of issues to define and close support tickets
Ensuring customer knowledge base is advanced with key product information
Plan, facilitate and present training courses: "Train the Trainer"
Supporting the Sales team with technical queries as required
Involvement with Trade Shows and demonstrations as required

Only applicants with the right to work permanently in Europe will be considered for this position. Successful applicants will be required to consent to police checks.
If you believe you fulfil the requirements above, please send your CV and covering letter describing the key attributes you would bring to this role to: jjorundsson@ict.co.
Find out more about ICT at: www.ict.co.
Ingen annoncer blev fundet.