The global market for video analytics is growing fast. According to an Allied Market Research report, the market was worth 3.1 billion US dollars in 2017 and is expected to be 14.4 billion dollars in 2025 – a CAGR of 21.4 per cent.
The market is driven by an increasing demand for IP-based security systems, an increasing volume of unstructured video data and a growing concern over public safety & security according to the report.
Penetrating more segments
Some of the growth factors are the increasing need for edgebased analytics and an increasing demand for business intelligence. Mobotix CEO Thomas Lausten stresses that video analytics is moving from a trend to become real business. He says:
"We can see that analytics and deep learning are taking off, not only for large applications and industry projects, but also for smaller applications in the mid-market like retailers and smaller offices. We see analytics and deep learning as an embedded part of the surveillance market from now on."
With deep learning, accuracy and reliability in object and behaviour classification increases and false alarm rates fall. HS Lee, Manager of EMEA, Biz Development Team, Idis, believes accuracy is key when it comes to the market demand for video analytics. He says:
"Object detection and colour search are two of the most demanded video analytic functions. It has to be done very quick and very accurately."
Perimeter protection
Steve Salisbury, Pre-Sales Manager for Dahua in the UK, believes perimeter protection to be the most wanted video analytics function. He thinks that the market demands video analytics that can quickly find a starting point of an incident.
Other video analytic functions that are popular are movement detection, crowd management, business intelligence, face recognition and heat detection. Shengfu, Director, Marketing and Product planning, Vivotek, thinks human behaviour like people detection and tracking are the core of the video surveillance business.
Rishi Lodhia, Managing Director of Eagle Eye Networks consider advanced motion detection and loitering to be popular basic functions. He says:
"But we are also seeing a huge uplift in analytics that can make it possible to look at improvement in business operations for retailers. They use our platform not only for video surveillance but for improving business operations."
Both Aurélie Boyer, Product Manager for ZeroWire & Security Devices at UTC Fire & Security and Gary Harmer, Sales Director for Hikvision in the UK, highlight the retail segment. Gary Harmer says:
"In the last year we have seen an increasing demand for retailers in particular and from business in general, looking for management information and business intelligence through the use of video analytics on things such as people counting, queue management, the length of a queue so they can deploy resources, provide a better customer experience to their own clientele."
He also stresses video analytics for perimeter protection and in thermal cameras, which for example can distinguish between humans and vehicles and ignore foxes.
Panel of experts: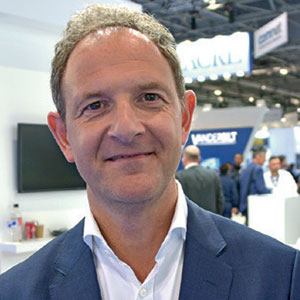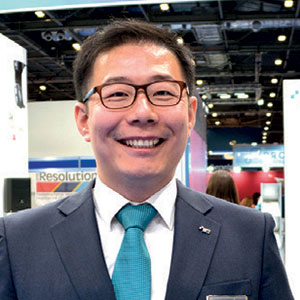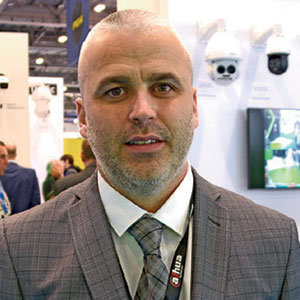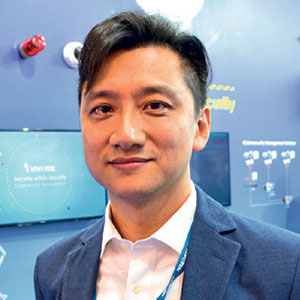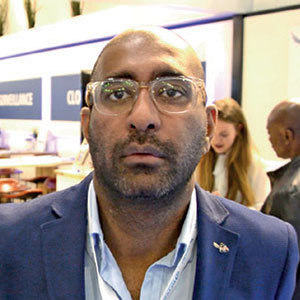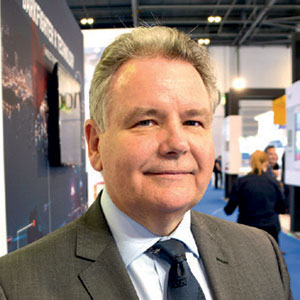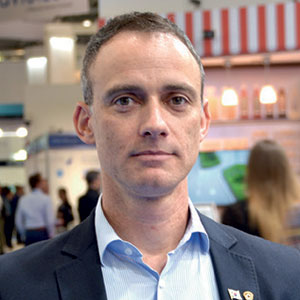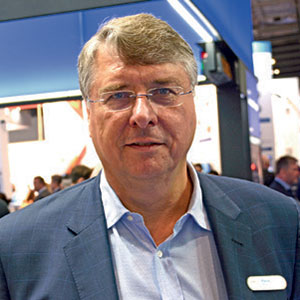 Health care a new segment
Uri Guterman, Head of Product & Marketing at Hanwha Techwin Europe thinks applying video analytics on thermal cameras is one of the biggest trends in physical security industry today. He says:
"I think thermal cameras like never before are starting to be much more accessible and affordable for new segments of the market rather than just defence or border protection. We are starting to see also the mid-range market demanding thermal cameras and applying video analytics on a thermal image is proven to be very effective."
Håkan Johansson, Sales Director for Northern Europe at Axis Communications, points out health care as an increasingly interesting segment for video analytics. He says:
"We are also looking at elderly care where they want fall detection. This is a new area where we see a lot of development for analytics."
Genetec founder and CEO Pierre Racz stresses crowd density analysis: searching through databases and being able to find patterns of activities that are unusual, but the function that attracts most interest is facial recognition. He says:
"I am not convinced it is a technology that we should deploy just anywhere in a free and democratic society. We have seen some mishaps."
Stereotypes are reinforced
Many people in the industry are concerned that video analytics can be abused. Gary Harmer from Hikvision stresses it is the owner operator of the CCTV system that is responsible for how the data is collected, managed, used and ultimately deleted.
Håkan Johansson from Axis stresses the role of GDPR while Pierre Racz from Genetec says that there are societal stereotypes existing in databases that are not only perpetuated put reinforced:
"So we have seen in law enforcement where certain subgroups or less advantaged social economic groups are overly signalled out by these systems because the societal bias is amplified by the analytic system."